Reports of the 18th Malaysian International Food & Beverage Trade Fair
Date:2017-08-14 Publisher:Damin biological technology Zhangzhou Co. Ltd.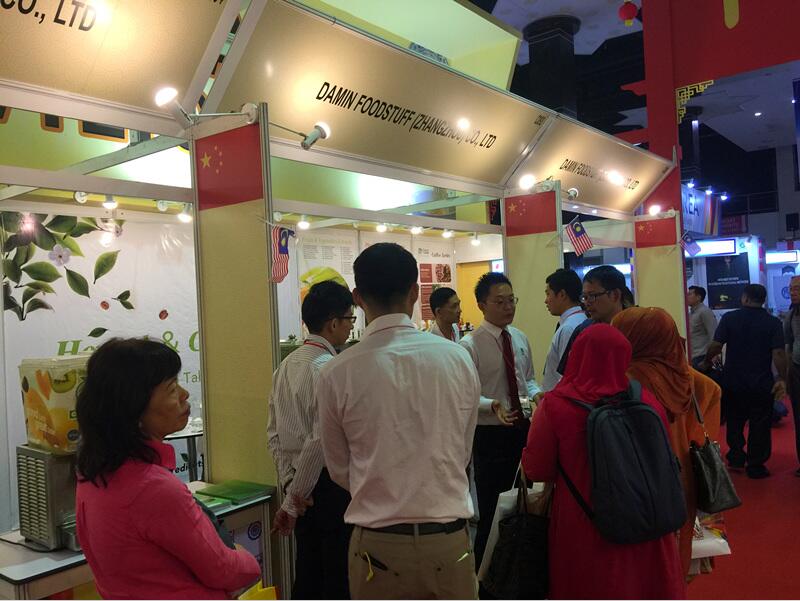 As the exhibitor in the exhibition area of China, focusing on recommending and publicizing raw materials and application products from two major themes of "plant energy beverages" and "coffee extracts", Damin has also tried a variety of energy beverages, refreshing drinks and tea flavor ice cream for interactive tasting and appreciation based on the local characteristics of Malaysia and the current trend of drinks and provided new drinks in line with the international trend for old and new customers. At the same time, it has also invited visitors to taste the most popular teh tarik, sparkling coffee, and Southeast Asian style coffee products, which has narrowed the distance between Damin and new customers and obtained many favorable comments.
Faced with the overall trend of big health drinks in the international market, Damin will continue to research and develop health needs that are more in line with the customers' desires, develop and produce world-class health drinks, and cooperate with clients all over the world to help Southeast Asian countries and neighboring countries and regions with economic growth.